Congratulations to Jevgen and Nicola to graduating "With Distinction" – "mit Auszeichnung"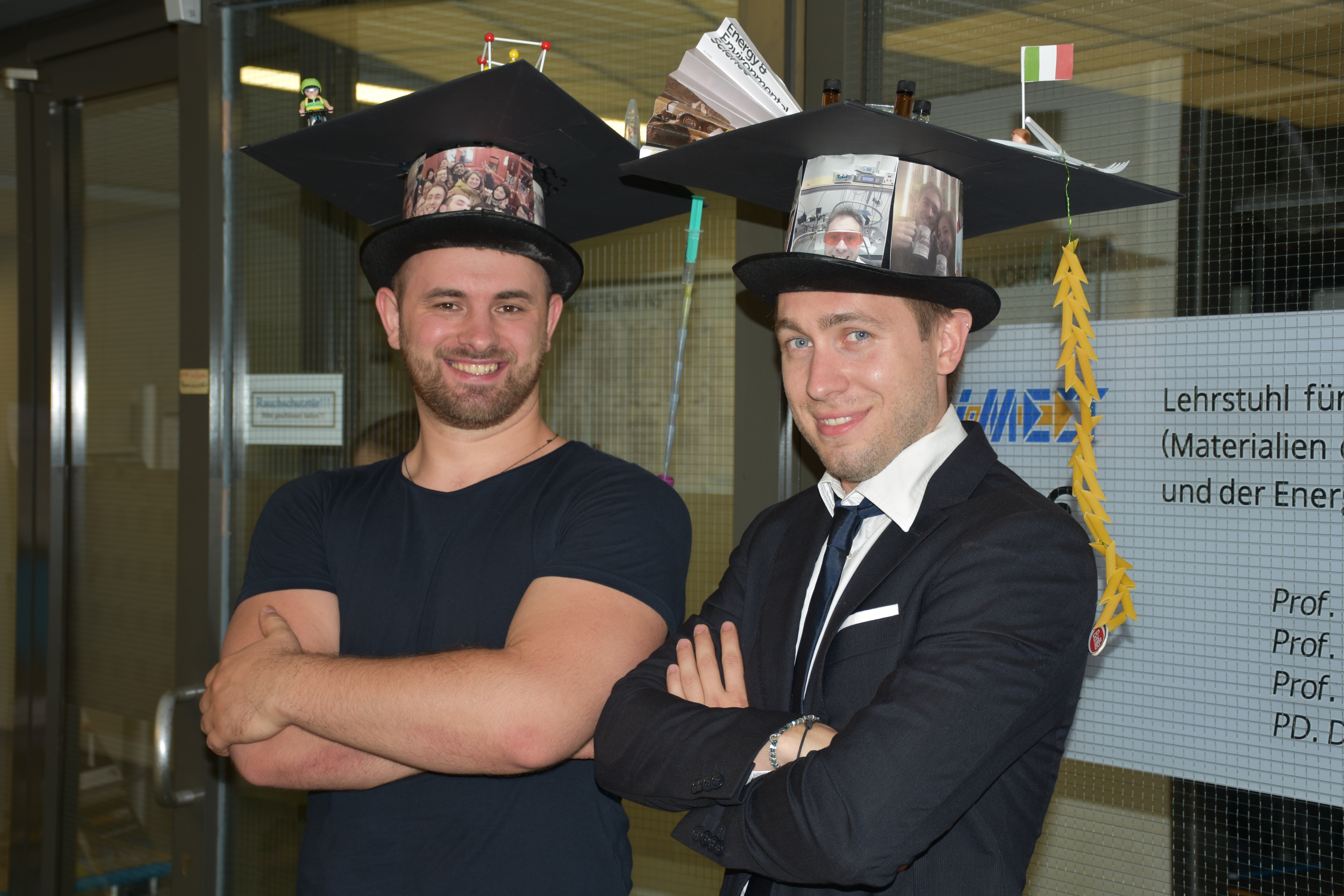 Within only three days Jevgen and Nicola passed their PhD examination with the best possible grades. Jevgen developed synthetic scalable methods for novel semiconducting nanocrystals and studied their optoelectronic applications, among them solar cells, light converters as well as X-Ray detectors. Nicola explored the fundaments of ternary composites and developed structure-property relations allowing to design multi-component semiconductor composites with dramatically reduced recombination losses.
The picture already shows the great resemblance – but the similarities are even going beyond this. Nicola and Jevgen shared the same office during the last three years, they both finished within the same week, and they both published in Nature just recently in 2017 – Jevgen with Shreetu on perovskite X-Ray detectors and Nicola with Derya on organic ternary solar cells. Again congratulations to these outstanding achievements!