International Conference on Electric Airships – Decarbonizing Aviation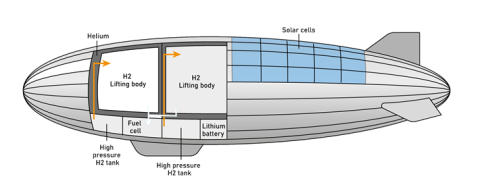 Airships and solar cells are paving the way for climate-friendly aviation. With advancements in ultralight solar cells, new lightweight construction techniques, and highly efficient batteries, a revolutionary generation of airships is emerging, enabling environmentally friendly transportation.
The International Conference On Electric Airships – Decarbonizing Aviation will be held on 28th – 29th September 2023 at the Energie Campus Nürnberg in Nuremberg. Bringing together experts from engineering, economics, and industry to discuss the latest global developments in this field and explore their applications. The event will focus on the following types of airships:
• High-altitude airships, serving as an alternative to satellites for space data communication. • Airships for cargo and passenger transportation.
• Drones for monitoring various technical installations.
This global event is open to technical specialists, policymakers, and aviation enthusiasts. It features 20 presentations, a poster session, and networking opportunities with international speakers.
Mark your calendars and join us!